Goldendoodles Due 10/9/13
Give us a call 808 292-1680
Samantha will be having f1 goldendoodles the beginning of October . Her pups will be ready to go the beginning of dec. Both parents have very friendly dispositions . They both love to retrieve and engage in playing . Dad is an abstract colored poodle meaning he has some extra white markings . We are hoping he will pass some white chrome onto his pups. He did a great job of doing that with Abby . This litter will all be light gold to apricot . pups are priced at $1400. including shipping to Oahu. Maui and Kauai cost an additional $50 . We have a few people who have reserved pups already so if you want to be toward the top of the picking list I would call soon.
http://goldendoodles-com.cgi-data.com/webform/9350268.cgi
Here is Daddy "Banjo"
he is OFA good and elbows normal.
Banjo is a super sweet loving boy. He loves all people and dogs he meets. He would play ball all day long. Banjo and Abby had a litter earlier this year and half of them had his adorable white markings.
Samantha the momma .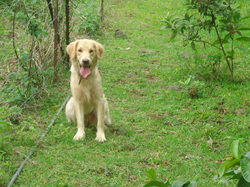 Sam is Penn hip 90 meaning her hips are better than 90% of other goldens. I felt so lucky to have such an amazing score on her hips. her elbows are normal. she is CERF . Sam is a very outgoing dog . Super friendly and happy. Of course she loves to play fetch. Her pups from last year are just about a year old now. Everyone is very happy with them. I have one too . He is my granddaughters dog. I take him to the home where my mom is . He is an excellent therapy dog. "CJ" is super mellow.
---
the 2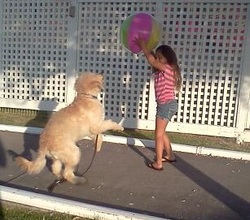 ---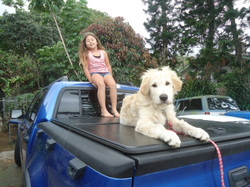 Kelly and Abby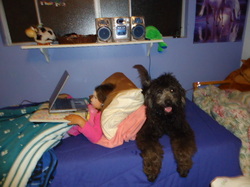 This is Abby . she is our black f1 goldendoodle . she is 2 years old. she is turning silver . She is so patient with my granddaughter .
---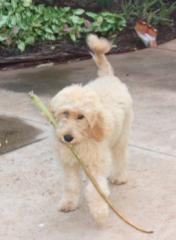 These are a few doodles from a previous litter at 8 weeks to give you an idea of what they will look like when they go to their new homes.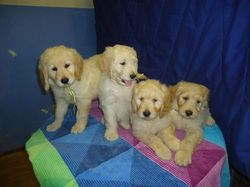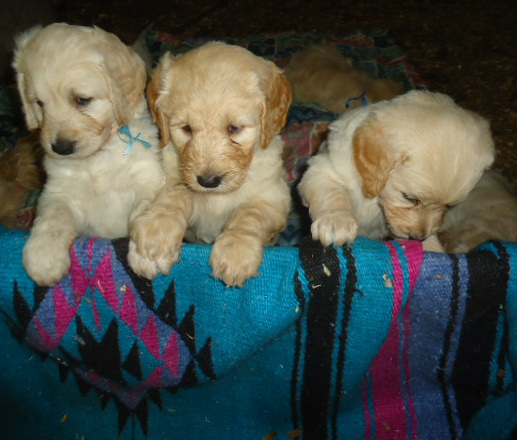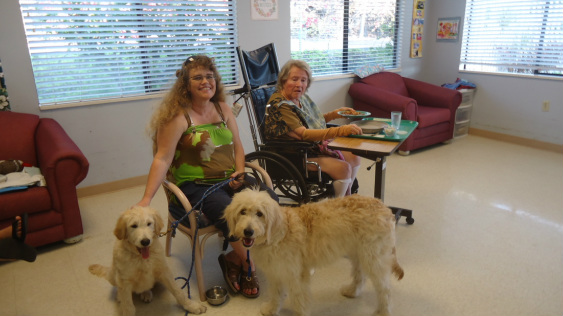 They look like goldens till about 3 months then they start with the sheepdog look lol
These 2 are 4 and 6 months learning therapy work at the nursing home.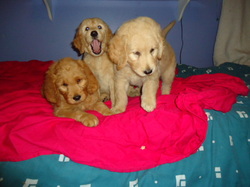 ---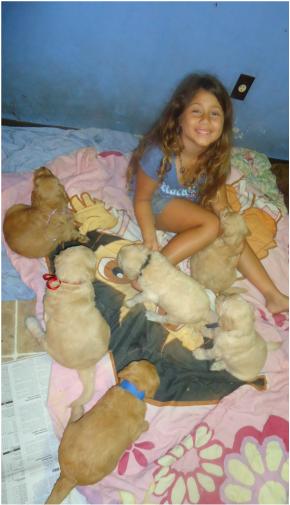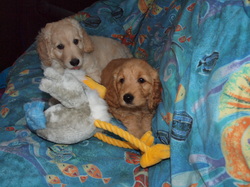 The litter Abby came from