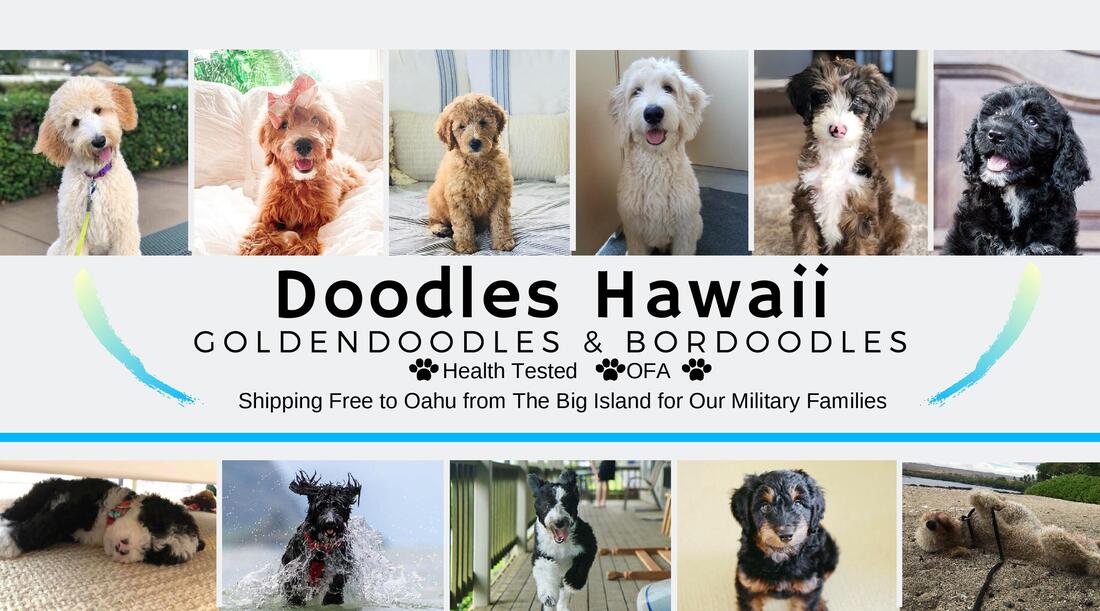 Welcome to Doodles Hawaii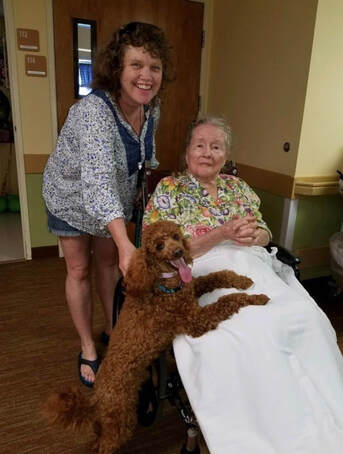 Shawny has been breeding quality dogs for over 30 years. Her heart is in the Poodles! Their beauty, sweet demeanor, and their brains have captivated her heart. One of her goals for her breeding program is to continue the amazing temperaments and the potential for therapy/service dog work that many of her previous puppies have completed. Dogs are not her only passion though.

A major reason Shawny wants to continue to breed quality, potential therapy and service dog candidates is by seeing first hand the amazing effects these dogs can have on someone's soul. Shawny has done quite a lot of therapy work with her foundation dogs. She always has at least one of her dogs accompany her when she went to visit her Mother. The effect that her dogs have on the patients on a physical as well as mental level is phenomenal. Therapy work is extremely important for reducing stress, anxiety, and depression, and increasing positivity.
Shawny is also a devoted mother, and grandmother. She is super invested in all her kids and grandkids (who live with her on and off) and is always excited to get the opportunity to babysit! Together, as a family they also own several gorgeous horses. Her daughter has recently started showing some of their horses in various competitions on the Big Island. Any family time that they are able to fit in is extremely precious and they enjoy their time together.
---
*Please note that ALL of our pups are sold as pets,
we DO NOT allow breeding rights*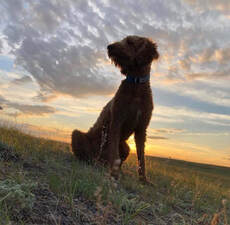 Lifetime Breeder Support​
​Once you are a part of our puppy family, Shawny will always be available to offer any breeder support when needed.
---
Reviews from our Doodles Hawaii Families
Please visit our
Facebook
page for more reviews.
​
Sharon Miscovich
Great breeder. Our puppy is precious. Would highly recommended. We have a mini golden doodle.
J Jeremy Spinosi
Helped every step of the way to ensure that I was able to get my puppy and fly to Japan. Even gave me advice on what to feed her and safe flee medicine for puppies. Would recommend to anyone very happy with Lotus my bordoodle that will be 2 this June.
​
Christopher Santos
Shawny and Julie are quick to respond and very helpful with all of our questions. We was able to visit Shawny and meet her family. The puppies are under the best of care. And I can tell how much she loves all her puppies and wants good homes for them. Phil and I want to Thank You for our furry son ZAC who has brought so much love into our home. And we can't wait to add another son soon. Mahalo for always being there.
Cheryl Goo
I am beyond thrilled with the Bordoodle I received from Shawny. She is so gorgeous and is adjusting so quickly into our home. Shawny was so wonderful to work with and I could not recommend her enough. She is incredibly professional, thorough and detail oriented. We are so happy with our new baby! Thank you sooooo much!
Courtney Farris
Our puppy
is amazing! 9 weeks old and she has already master the "sit" command and she's great in her crate. Such a happy pup! We love her!
JanetCraig Fulwyler Becker
The customer service skills of Shawny and Julie amaze me. I adopted two puppies at the same time and my learning curve has been a little intense. They supported me every step of the way, giving me tips, ideas, and a listening ear-never judging. They have exceeded my expectations and treated me like family. They are very knowledgeable and really do care about their puppies and the people who adopt them. I cannot say enough good about them. My puppies are now 10 weeks old and
are so smart. They already know how to sit, shake, lay down, walk on leash, and ring the bell. They learned shake in 3 tries. They are so smart and their hair is so soft. They don't shed and they are great with strangers. They do very well in their crates at night with no accidents, as well. I feel very blessed to have come across Shawny in a blind internet search and highly recommend Doodles Hawai'i. This is a breeder you can trust completely. So glad there are breeders like this putting awesome puppies into the world. I'm on Maui and we have a plethora of pit bulls and chihuahuas here. It's nice to have a choice and especially this breed mix. Double score! Thank you, Shawny and Julie. May your kindness to others and your commitment to your work be returned to you 10 fold.
Andi Ryan
I have the most amazing little boy ever. Smart, sweet and just brings so much joy to my life. Shawny was great to work with and really loves all her dogs and carefully screens where the pups end up. I could not be happier! I absolutely recommend this family business!
Randall Dean
Shawny has put together many files on the page that are very helpful to explain the process. With the files and the contract we knew the exact timeline for getting our puppy. She always texted back promptly and the process of picking our girl up from the plane was so easy! We didn't get first pick of our puppy but luckily we ended up with the exact one we wanted!
She is so precious and loving. She is very calm with our crazy two year old. We also took her to the vet a few days after receiving her and the office swooned over how gorgeous and healthy she was. Shawny really does take amazing care of these puppies. Would definitely recommend.
​
A wise quote from Burkes Back yard...
"In the good old days dogs were crossed with any other dog which would produce the best result. About the turn of the century a piece of paper was brought in called a pedigree, and the pedigree meant more than the dog. That piece of paper has all but destroyed a lot of wonderful dog breeds. Out crossing them will make the breeds for the n​ext millennium, and they'll be much better." Copyright CTC Productions 1999